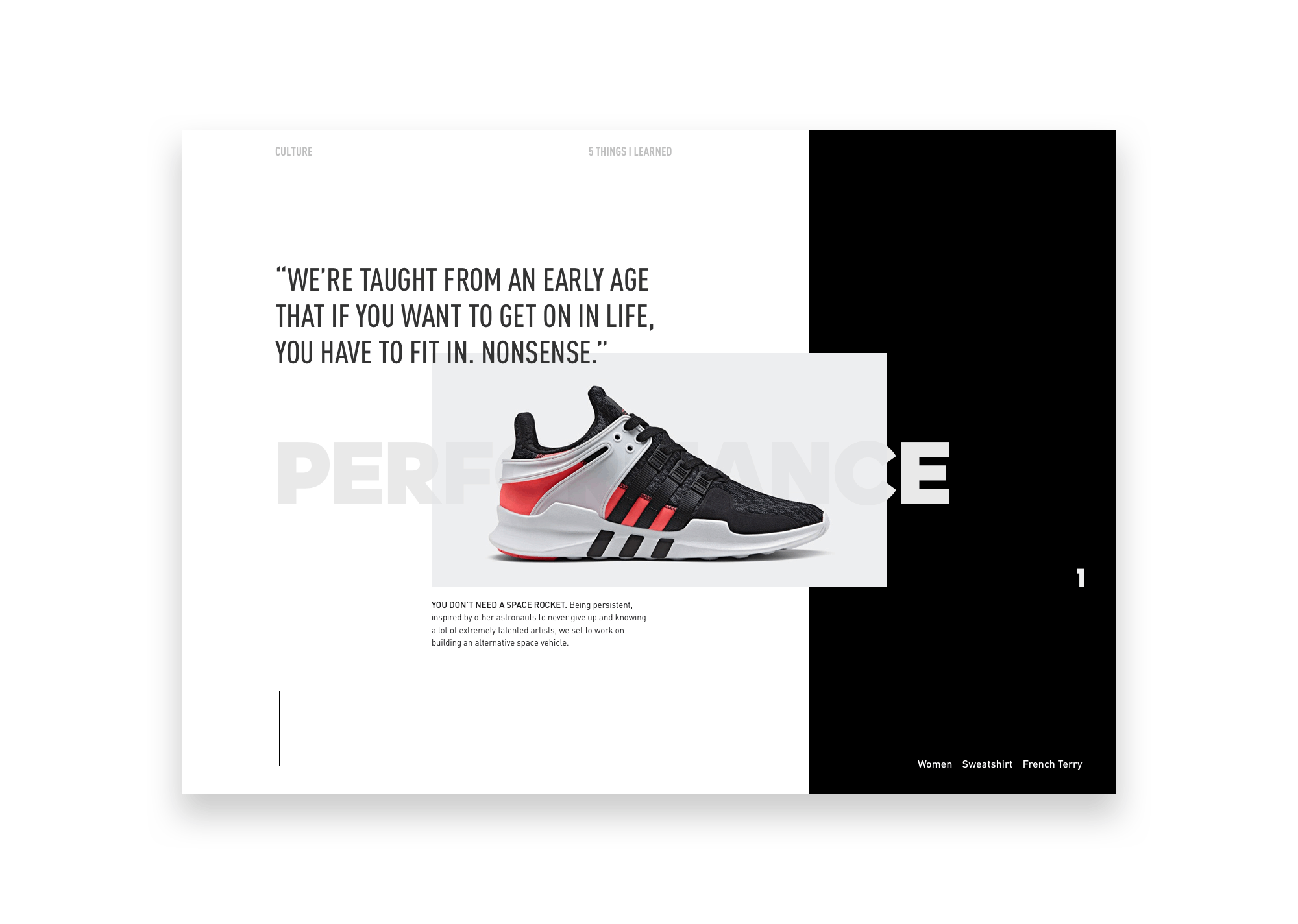 TYPOGRAPHY SYSTEM
Adidas
Yarn Typography

Typography exploration for the Adidas internal design system — Creating a system with hierarchy using their corporate typefaces. Keeping in mind the different platforms they are used in.
Shown here is a work in progress as the topic hasn't been finalised by the time my internship ended.
Not to mention there is the company brand (adidas group) that is different than the sportswear brand.
As we dug around for existing guidelines, we realised there were countless amount of guidelines for different sub-brands and campaigns in which they all utilise a different system. So as a starting point, we gathered all existing corporate typefaces and noted in what way they are used. For example, adineue PRO is only used for headlines and subheadlines, and always in all caps. From here, we tried out different typography treatment in an edge case where we have many different paragraph styles and compared them to see which one works the best.
For this exercise, I used placeholder text from a Medium post I found here.
Screen presentation use example
Article use example for a-Live (company's intranet)