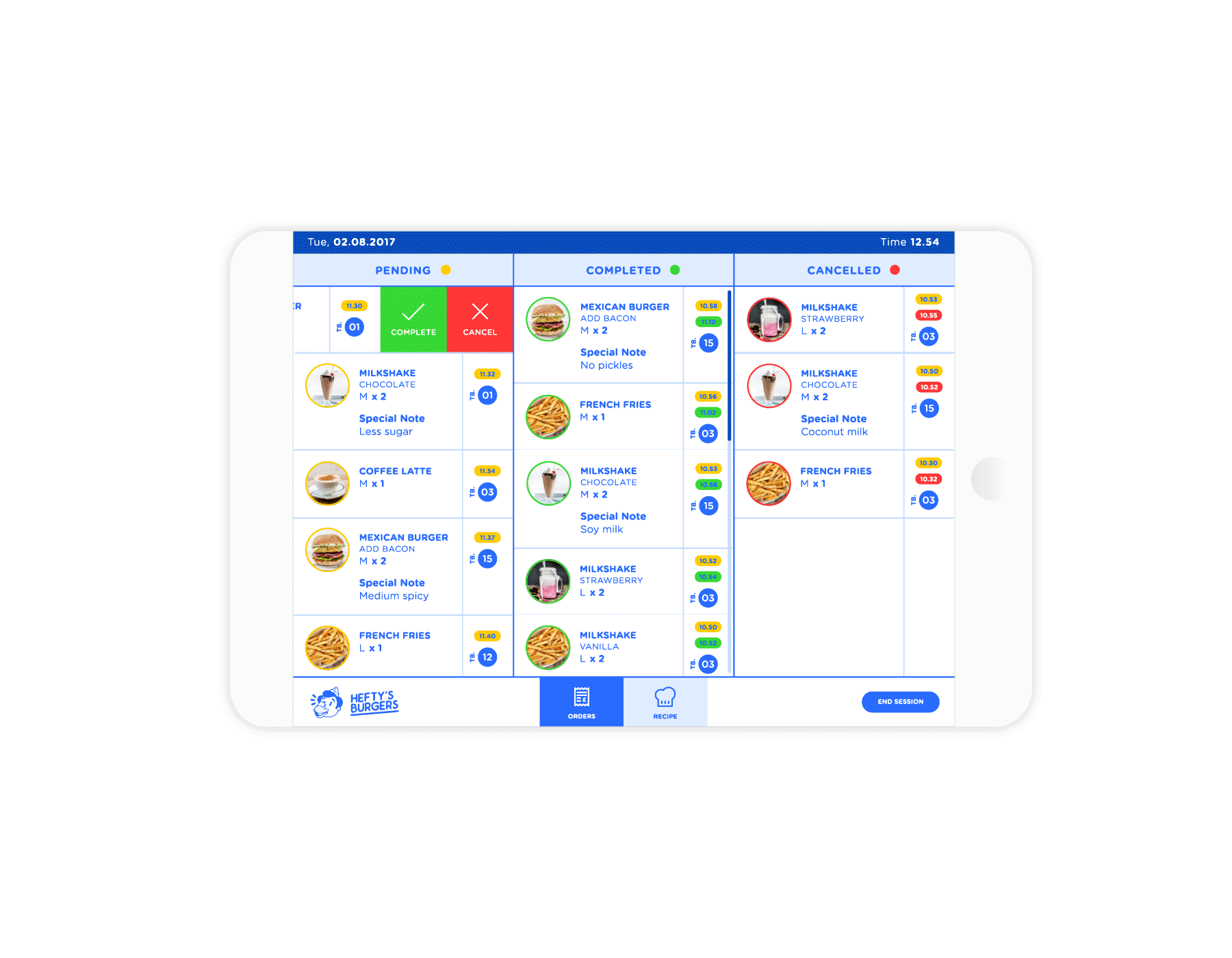 MOBILE AND TABLET APP
Hefty's Burgers
App

This app design was developed as a work placement recruitment task prior to joining the internal adidas UX team. It is a digital strategy that helps the brand restore customers' and staff's engagement by creating an efficient and accurate order-taking process.
After identifying the pain points of each stakeholder, my solution was to create a mobile app for customers and two separate tablet apps for the waiting staff and the kitchen staff that are linked to create seamless experience for every stakeholder.
–
ROLE
Service Design
UI and UX Design
For customer and waiting staff.
This tablet app lets customer browse the different menu selection and double check their order in the cart section before they place their order.
It is connected to the waiting staff's app where they can use it to keep track of customer's orders.
Customer can browse the menu while simultaneously view their cart.
Estimated wait time helps set customer's expectation and take some pressure off the restaurant staff.
Customer can view their orders in real time and have the ability to cancel ones that are still cancellable.
They can also view their bill and the breakdown of it and call up the bill once they are done.
Kitchen staff have the ability to view pending, completed and cancelled orders. This app also stores all the recipes so they are always within reach for the staff.
Customers can make orders outside the restaurants through the app with the option for eating-in or take-away. The app makes ordering available within reach at all times and user can easily track their orders.